Hydronix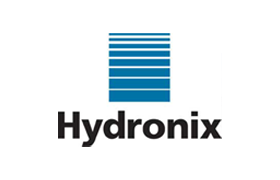 Hydronix is the world's leading manufacturer of digital microwave sensors for moisture measurement in process control industries. Established in 1982 and with over 50,000 systems installed worldwide, Hydronix is the preferred choice for manufacturers in the Concrete, Aggregate and Asphalt industries.
Advantages
Cost Savings and Improved Quality
Accurately measure moisture levels in real time

Reduce the number of wasted or spoilt batches
Consistent quality batch after batch
Control drier or burner process more effectively

The digital microwave moisture measurement technique developed by Hydronix is used in free flowing bulk materials to measure and control moisture levels throughout the manufacturing process. With the increasing cost of raw materials, producers are looking at ways in which to reduce costs without affecting quality. By accurately measuring the amount of water or liquid in a mix, manufacturers can reduce the amount of wastage and consistently produce quality products.
Hydronix are working with new partners worldwide to establish moisture measurement as a standard solution to many industrial processes. With a committed programme of research and development, Hydronix continues to improve their existing range of products and develop new products to suit new applications. Based in the UK, Hydronix also has sales and support offices in Central Europe and the USA. These are combined with an excellent network of distributors worldwide, to ensure that Hydronix offers the ideal solution for customers in industrial process control.
Click here for more information about products from Hydronix.
Photos