Concrete Plant Parts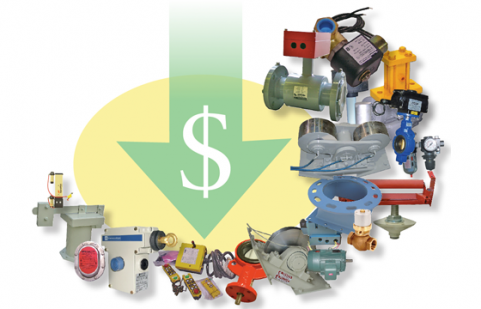 Our mission is to get you the parts and equipment you need to keep that concrete pouring.
We're here to answer your call, and we're happy to do it, too. But what if you'd had that Schrader-Bellows valve on your shelf? What if the boot you needed had been pre-ordered so that you wouldn't have to pay overnight charges to get it there on time?
Certain items for your plant, the heart of your business, should be available to you at a moment's notice. For those critical parts, it makes sense to tie up a few dollars to ensure against the expense and customer consequences of unplanned downtime.
With all CON-E-CO plants we can provide a list of parts to keep on hand. This plant-specific list includes components that you will need in the future. By keeping the parts in stock, you avoid stalled production, higher shipping fees, and the subsequent stress and fallout that comes from finding that you're without the necessary equipment to continue a job. We would be happy to schedule a visit with you to develop a list of parts specific to your plant.
In the meantime, here's a quick hit list of items that you should consider stocking to keep your plant running efficiently. Part numbers will vary for these items depending on manufacturer, and model of your plant.
Critical Items:
Solenoid valves, single or double acting
Load cells
Water meter scale boards
Maintenance Items:
Cement boot
Hypalon shroud
Conveyer belt splice kit
In addition, here's a list of items that may not stop your plant, but are good to have in stock:
Gate cylinders
Cylinder rebuild kits
Gum rubber boots
Optical I/O modules
Relays
Heaters for motor starters
Each of these items plays a significant role in your daily operation. Their untimely failure can quickly stall your production, or at the very least, contribute to inefficiency.
Marc Robinson is our Parts Manager; he and our team will always strive to get you the parts you need as quickly as possible. Just call our Parts Hotline at 888-378-6237.
Specials
Mid Atlantic Concrete Equipment discounts WAM products 10% all day everyday. Call our toll free parts hotline at 888-378-6237or by email at parts@maconcrete.com.