Product Brands


Delivering the optimal quality mix at the best price per yard, CON-E-CO mobile and portable concrete batch plants have a well-deserved reputation in the industry for being the best of the best. With unmatched long-term value and lower operating costs through intelligent engineering and design, CON-E-CO plants are backed by 24/7 service and support through a dealer network that is second to none.
---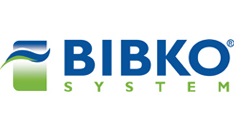 BIBKO System
Bibko System is a 100% concrete recycler/reclaimer that's been proven worldwide. By recovering sand and stone and reducing your use of fresh water, a Bibko System can be expected to pay for itself anywhere from less than a year to four years. For example, with average potential savings of nearly a dollar per yard of concrete produced, the Bibko System will return $70,000 in savings for 70,000 yards of production.
---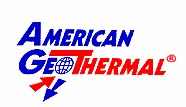 American GeoThermal
Since 1981, American Geothermal, Inc. has been a leader in concrete temperature control for the Ready Mix Concrete Industry. Concrete batched at the proper temperature has the proper structural characteristics and cures properly. The key is heating and cooling batch water and aggregate economically and in sufficient volume to be able to meet the demands of your market and your customers.
---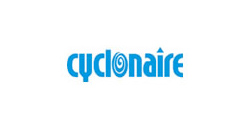 Cyclonaire
Cyclonaire provides custom engineered systems for pneumatic conveying applications. In addition to design and manufacturing, Cyclonaire provides a full range of conveying components, parts, and accessories.
---

CEI Enterprises, Inc. was established as a manufacturer of asphalt heating and storage equipment in 1969. The CEI reputation for product efficiency, durability and strong service support has enabled equipment sales to expand worldwide.
ECOHeat provide a constant supply of hot water for clean-up operations. And they provide heated water used in the concrete manufacturing process.
---
Eagle Pneumatic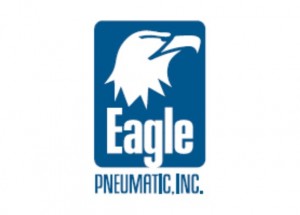 Ticket delivery systems use pressure and vacuum to whisk job tickets between the batch operator and truck driver. A stainless steel truck station is designed for harsh outdoor conditions. Experience in the field proves that a ticket delivery system can save two to three minutes for each truck that passes through the yard. Installation of tubing and control cable is quick and easy; the powered station plugs into a 110-volt outlet.
---
Keystone Batch is an award-winning software control system for concrete batch plants and asphalt plants designed from the ground up for Microsoft Windows. Giving you all the information you need to run your plant from one screen, Keystone Batch can run as a stand-along program or as one module of a complete business suite including Keystone Accounting, Keystone Dispatch, and Keystone GPS.
---
Hydronix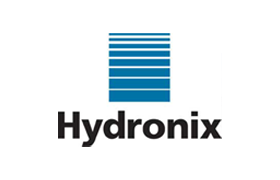 Hydronix is the world's leading manufacturer of digital microwave sensors for moisture measurement in process control industries. Established in 1982 and with over 50,000 systems installed worldwide, Hydronix is the preferred choice for manufacturers in the Concrete, Aggregate and Asphalt industries.
---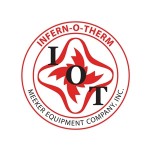 Infern-O-Therm by Meeker Equipment
Hot water and chiller systems from Infern-O-Therm (part of Meeker Equipment Company) boast high fuel efficiency, multi-fuel capability, low-maintenance design and long-life materials. A full vertical manufacturer, Infern-O-Therm builds every component in house. A burner designed specifically for direct fire tube heating has a unique baffle made of silica-based refractory material with a cloverleaf-shaped aperture. Insulation-wrapped steel tanks range from 1,000 up to 30,000 gallons.
---

Kaeser Compressors
Kaeser Compressors, Inc. offers a complete line of air system products including rotary screw compressors with the highly efficient Sigma Profile and the Sigma Control system, Mobilair portable compressors, Omega rotary lobe blowers, vacuum packages, refrigerated and desiccant dryers, filters, condensate management systems and a variety of related products.
---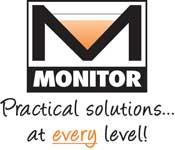 Monitor Technologies
Material level monitoring systems for bins and silos are what Monitor does best. Point level monitors suffice in some applications; but increasingly, customers are asking for continuous level monitoring as provided by the Flexar guided wave radar measurement system. Useful for reliably measuring cement and fly ash levels, Flexar avoids moving parts and provides analog output to your plant control system.
---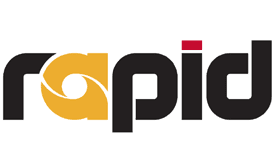 RAPID International USA
A long established company, which specializes in mixing  equipment for the paving, civil and environmental contractors. The plant is designed for any mixing application where a cement or binder needs to be mixed into a base material. Products such as Roller Compacted Concrete, Cement treated base, Bentonite, Contaminated Soil stabilization can all be mixed in this machine.
---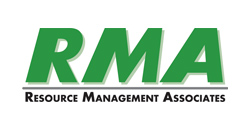 Resource Management Associates
RMA provides a full range of environmental and operational consulting services specifically for the concrete, aggregates, asphalt, recycling and construction materials industries throughout the United States.
---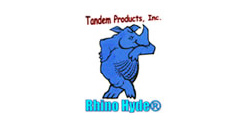 Tandem Products
Rhino Hyde polyurethane liners are a specialty of Tandem Products, which makes wear-resistant liners for mixers, hoppers, and chutes. Tandem's new Ceraflex is a premium wear-resistant surface combining the cut and abrasion resistance of ceramic tile with the cushioning effect of polyurethane. Tandem also makes a wide variety of products for the mining industry.
---

Trans-Flo
Pneumatic bulk transfer systems and tanker unloaders from Trans-Flo manage your bulk materials inventory efficiently, saving you money. Costs are minimized with electrically powered, high-efficiency Trans-Flo components, which have virtually no moving parts to maintain. Savings in fuel, as well as wear and tear on trucks, can cover the cost of an installation.
---

Turbomatic by Polarmatic
TURBOMATIC Thermal energy unit is a total heating solution for batching plants: heating of aggregates and generation of warm dosing water; also capable of handling all other batching plant heating and warm wash water needs. Polarmatic Oy is a world leading developer and supplier of innovative heating, curing, cooling, control and information management solutions specifically developed for the concrete industry. Polarmatic provides optimum solutions for producers of ready-mix concrete in central-mix and dry batch batching plants as well as for producers of precast concrete, pipes, blocks and pavers.
Vibco's range of electric and air-powered piston and rotary vibrators come in many sizes and configurations. Low-noise piston-type vibrators are air-cushioned at both ends of the stroke, making them ideal for urban applications. Vibco provides application bulletins and installation instructions for every product in nearly every conceivable application, making Vibco the best-supported line of industrial and construction vibrators available.
---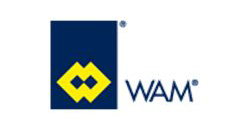 WAM Inc.
Beginning as a screw conveyor manufacturer in 1969, WAM broadened its product line from screw conveyors to include bucket elevators, dust collectors, valves, bag emptying equipment, pneumatic conveying system components, solids-liquid separation equipment and more. High quality and solid performance at reasonable cost have made WAM products a favorite of concrete producers everywhere.
---