Lo-Pro RS TCM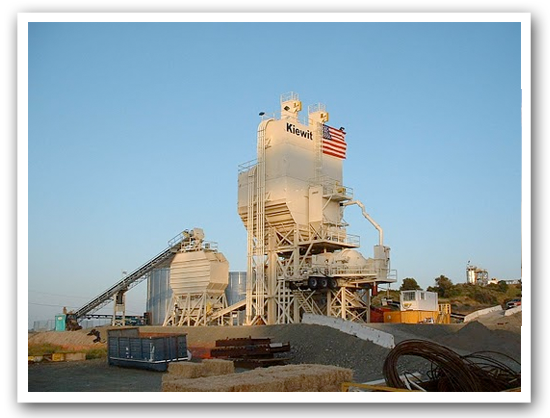 Advantages
Versatile plant for wet batch operations
Unique material discharge improves concrete quality
Versatile cement silo and aggregate bin configurations
Compact footprint and low height minimizes setup expense
Low mobilization expenses with unitized modules
Features
Superior structural strength
Modularized components
Low overall height minimizes foundation expense
Live bottom aggregate batcher blends multiple materials
Blending cement batcher to pre-blend cementatious materials
Optional hydraulic self erect mixer and plant
Direct shear beam solid load cell systems
Plant mounted single or two compartment cement silo
Round or Rectangular Cement Silos
Dust control mounting above cement batcher for easy material reclaim
Precision built screw conveyors
Pre-wired, Pre-plumbed, Pre-assembled plus Factory Checkout
U.L. listed service panel
High volume, low pressure aeration system and manifold distribution
On site factory start up
Specifications
PRODUCTION CAPACITY
Theoretical Cycle Time with 30 second mix time – 2.5 minutes
BATCHER CAPACITY
Aggregate – 1 to 12 cubic yards (1 to 9.2 cubic meters)
Cement – 1 to 12 cubic yards (1 to 9.2 cubic meters)
Scales – Direct load cells
MIXER CHARGING CONVEYOR
36" wide (914 mm), 40 horsepower drive
CEMENT BATCHER BLENDING SCREW
18" diameter (457 mm), 25 horsepower drive
CEMENT II FEEDER SCREWS
9" diameter (230 mm), 10 horsepower drive. Optional 12" diameter (300 mm), 15 horsepower drive
CEMENT AERATION
5 horsepower, high volume, low pressure blower
HIGH PRESSURE AIR COMPRESSOR
10 horsepower, 120 gallon (0.45 cubic meters) receiver. Optional 15, 20, 25 or 30 horsepower
ELECTRICAL
460 volt, 3-phase with 120 VAC transformer for control voltage. All motors are TEFC. All motor circuit wiring protected by individual circuit breakers. Electrical components housed I NEMA steel enclosures.
BATCH CONTROL SYSTEM
Semi-auto cut-off of cement by presets on digital readouts. Push-button for electric over air on gates. Optional fully automatic computerized batch control system.
WATER METER
TRANSPORTATION SYSTEM
Rear-mounted tandem axle with eight (8) 295/75R 22.5 tires, wheels, air brakes, heavy duty spring suspension, tail and brake lights and fifth wheel rub plate with king pin
STORAGE CAPACITIES
AGGREGATE HEAP VOLUME
50 to 270 cubic yards
38 to 200 cubic meters
CEMENT I GROSS VOLUME
1,600 to 4,920 cubic feet
45 to 139 cubic meters
CEMENT II GROSS VOLUME
1,600 to 4,920 cubic feet
45 to 139 cubic meters