Concrete Plant Parts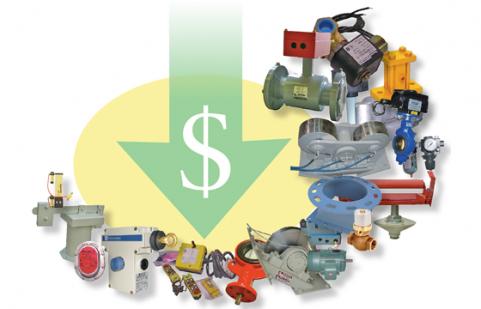 Overview
In addition to our huge selection, you'll also love our friendly fast service. We even offer same-day parts delivery *:
We sell parts for all makes of concrete plants and equipment, including Besser, BMH Systems, CON-E-CO, Erie Strayer, Inventure Systems, Johnson-Ross, McNeilus, RexCon, R&S Industries, Stephens, Terex, and Vince Hagan.
But the best part is not our parts variety; it's our friendly service. We know that every plant and situation is different. Most people need us to help with their order, and we're glad to do it. Just call 888-378-6237, and we'll help you get what you need, when you need it.
At Mid Atlantic Concrete Equipment you'll get the right part at the best price available – we guarantee it.
Specials
Mid Atlantic Concrete Equipment discounts WAM products 10% all day everyday. You must mention the code WAM-MACE-DISCOUNT when calling our toll free parts hotline at 888-378-6237or by email at parts@MAconcrete.com.
Specifications
Frequently Asked Questions
How do I get my refund?
Bring or mail your original sales receipt to one of our offices, or hand it to one of our sales representatives in your area.
Can't I fax it in?
No, sorry, we have to see the original.
What do you consider to be a "competitor?"
A company in the concrete equipment supply business in our 13-state territory*. If it's a company we've never heard of, we reserve the right to investigate to verify the company's credentials.
When calculating a competitor's price, do you take into account mail-in rebates, "free with purchase" offers, or other promotional offers?
No, we will only consider the competitor's net price at the point of sale—we will not take into account mail-in rebates or other forms of deferred savings.
When calculating your own price do you take into account mail-in rebates, "free with offers" or other promotional offers?
No, we go strictly by our advertised price. It would be cheating to use a different standard for our price than for our competitors' prices.
If you match a competitor's price, can I save even more by combining it with other offers, promotions or discounts from Mid Atlantic Concrete Equipment?
No, now that wouldn't be fair to us, would it?
What if I buy a part from you and then you lower the price?
If we advertise the same item at a lower price within 30 days of your purchase, we'll refund you 100% of the price difference.